​Another prize won, Haosen awarded 2022 SAIC-GM "Excellent Supplier Award" once again
On Mar.3rd, the 25th Annual Suppliers' Conference and 2022 Suppliers' Awards Ceremony of Shanghai General Motors themed "Gathering momentum and taking on a new look, starting a new journey with Intelligence" was solemnly convened at Asia International Conference Center in Boao, Hainan. By virtue of reliable services provided to SAIC-GM for the past many years, especially the 10 projects successively undertaken in 2022, among which 6 projects were new energy projects, Haosen was honorably awarded 2022 Excellent Supplier Award.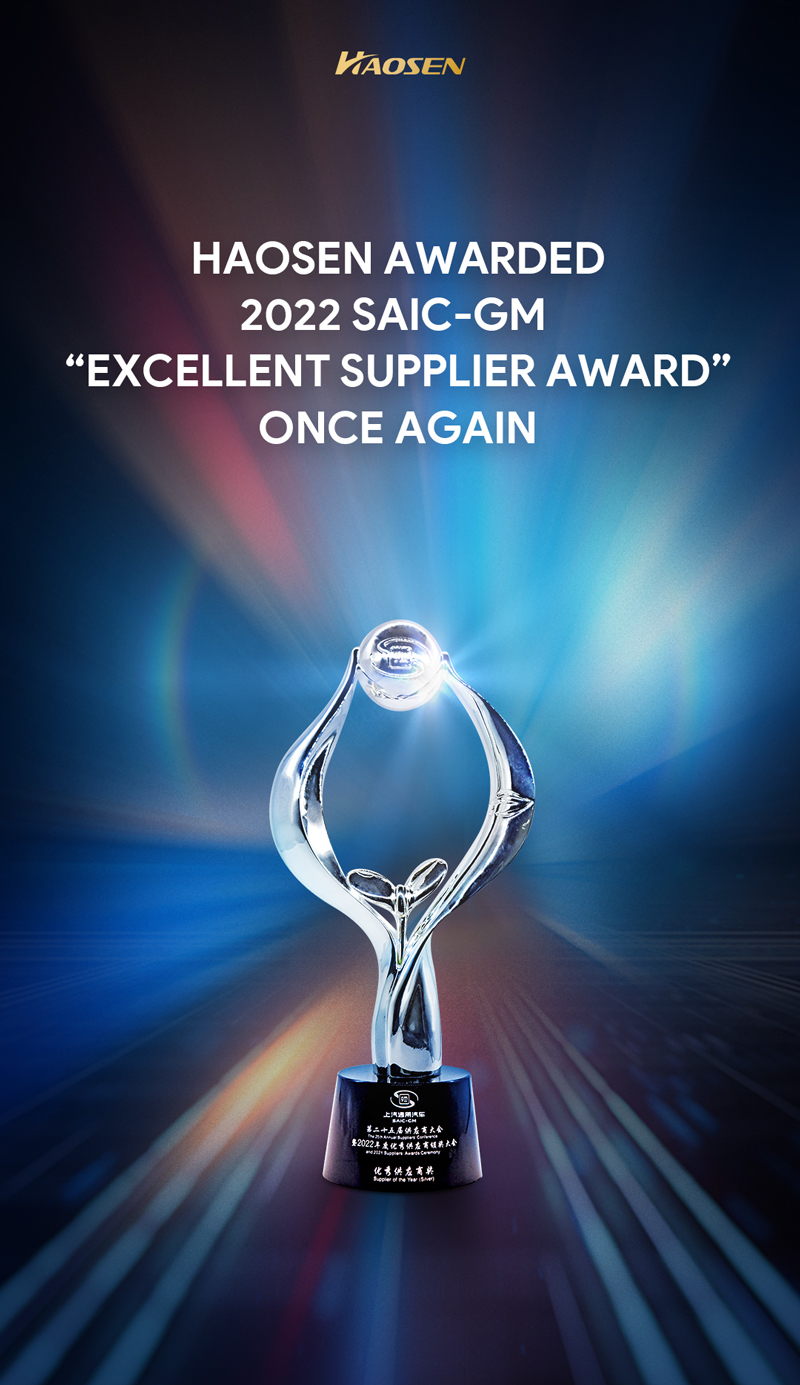 Since first joining hands with SAIC-GM in year 2006, Haosen has cumulatively cooperated with SAIC-GM for more than 200 times and has won the recognition and trust of the customer with innovative solutions and excellent performances. In a wave of electrification and intelligence, SAIC-GM is speeding up in the transformation and embracing the electrification on all fronts. Based on customer's requirements in the new energy sector, from supplying the engine, transmission intelligent assembly line to starting cooperation in multiple fields such as motors and batteries, Haosen is quick in responding to the customer's requirements and keeps steady in supply of goods, boosting for rapid production capacity ramp-up and upgrading of customer's products.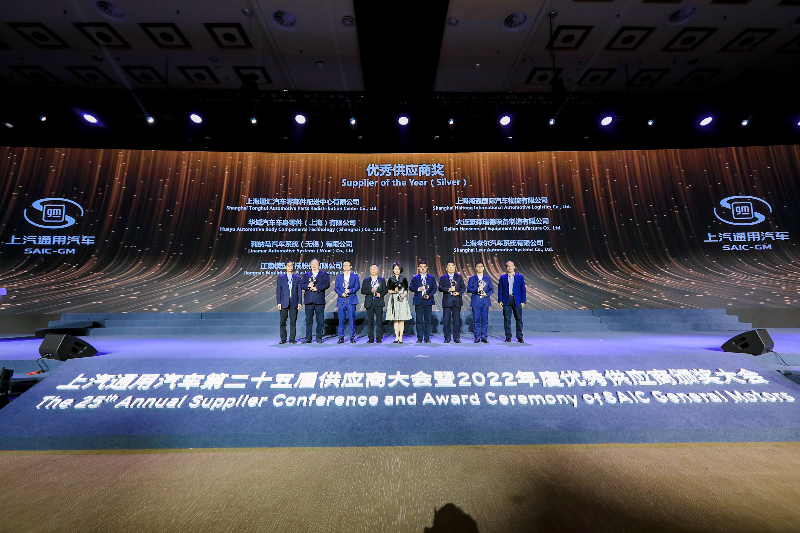 As a well-known automobile intelligent equipment manufacturing service provider, Haosen has always committed to provide high-quality, stable and reliable product and service to the customers. In order to respond to the requirements from the customer and the market, Haosen takes its technical strength as support and has successively undertaken orders recently for the blade battery LCTP/46-series big cylindrical battery CTP production lines and has made break-through in the key technology of 10-layer Hair-pin motor manufacturing. This award is further evidence that Haosen is an enterprise that can coordinate with the customer from a strategic view and can make an important contribution to the prosperity of the new energy industry.
In the future, Haosen will continue to uphold its development philosophy of "Customer First" and" Excellence", keep pace with the times, keep on innovating, keep the technical leading position, improve on product quality and service performance,and will better contribute Haosen Power for the automobile industry.
2023-03-09
YOU MIGHT BE INTERESTED IN